Mark Goldman, CFP®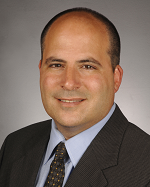 Mark Goldman is a CERTIFIED FINANCIAL PLANNER™. He received a Bachelor of Science degree in Accounting in 1986 from State University of New York at Binghamton. He became a licensed securities broker in 1987 and has been providing investment advice to families and small to medium size companies for thirty years. Mark spent his first ten years with Drexel Burnham, Smith Barney and Shearson Lehman.
The Certified Financial Planner CFP® designation is a professional certification mark for financial planners conferred by the Certified Financial Planner Board of Standards (CFP Board) in the United States, and by 25 other organizations affiliated with Financial Planning Standards Board (FPSB), the international owner of the CFP mark outside of the United States.
To receive authorization to use the designation, the candidate must meet education, examination, experience and ethics requirements, and pay an ongoing certification fee. The information relates specifically to CFP certification in the United States.