Our Firm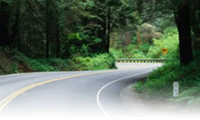 GFS provides independent advice to our clients without the proprietary pressure that is so often applied by the major wire houses. At GFS we have no sales quotas, incentives, or any other outside pressure to recommend any type of investment. Our only objective is to base our recommendations soley on what we believe to be in the best interest of our clients.
GFS (Goldman Financial Solutions) continues to build their success by honoring four basic principles of conduct:
We adhere to a code of ethics to perform our service professionally
We provide unbiased investment advice
We are responsive to our clients' needs
We strive to educate our clients

Professionalism
Goldman Financial Solutions currently operates an independent branch office of B. Riley Wealth Management located in Port Washington, NY. Mark Goldman's wealth management practice provides investment and insurance advice and services for his clients. B. Riley Wealth Management is a correspondent clearing client of First Clearing, LLC, which is a registered broker-dealer and non-bank affiliate of Wells Fargo & Company. This relationship allows our company to combine our expertise and experience with the support of the First Clearing operations team, which enables us to provide each client with close, personal and professional attention. The GFS standard for excellence and our service and attention to each client sets us apart from other financial advisory companies. GFS clients have the best of both worlds; the close, personal attention of a dedicated certified financial professional coupled with the resources of First Clearing.
Unbiased
GFS acts as an independent investment office. We receive no incentive or pressure to recommend a particular mutual fund, money manager or public offering. Our first priority is to select investments solely on the merit of the investment and its suitability for our client. Ultimately, our clients' success is our success. Our business has grown largely as a result of client referrals and clients transferring to us accounts that had been held at other firms. The vote of confidence that our clients have given us reflects upon our company's high standard of service, and what we demand of ourselves.
Responsiveness
Our company responds to our clients' needs and phone calls on a timely basis. In most cases, when you call our company you will speak with a live person without having to wait for computer prompts. On those rare occasions when we are not available to speak with you immediately, you can always call the toll free number to reach one of our support staff in the headquarters office of B. Riley Wealth Management. You will find our licensed staff always to be professional and knowledgeable. It is our goal to ensure that our clients always have access to sound advice and prompt and accurate execution.
Education
Our firm believes that an educated investor is our best client. At GFS we go through great lengths to provide as much useful information as possible to help our clients understand their investments and their investment choices. Our firm does not want our clients to rely on the old phrase "trust me". Ultimately, our clients do trust us; but that is a trust we earn. We will take as much time as needed to clearly define our clients' investment choices and the risks associated with them. As your investment advisor, GFS takes on a fiduciary responsibility. In managing our clients' investments prudently, we use diversification and asset allocation in an attempt to lower the volatility of our clients' portfolios. Of course, while there is no guarantee that any investment strategy can reduce or eliminate risk, we would welcome the opportunity to answer your questions.